Print this page
Madrid's Climate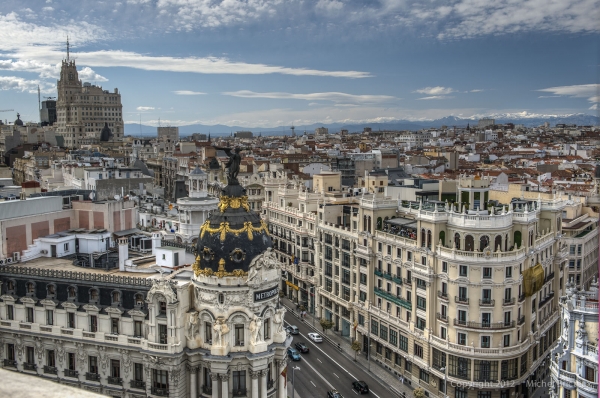 Madrid will surprise you with its intense, enveloping blue sky. With a dry climate and little rainfall, the city has hot summers and cold winters.
Autumn
In October, temperatures are mild, while in November, it tends to be cold and rainy. The last two months of the year are generally the wettest. The average temperature falls from 15ºC in October to 7ºC in late December. Even so, this is an ideal time to enjoy the parks, wrapped in a palette of colours dominated by reddish and ochre shades.
Winter
Winters in Madrid are very cold and dry, and snow does fall now and then, especially in late December and in January. However, Madrid isn't known to be a particularly snowy city. January is the coldest month of the year, when average temperatures can be as low as 6ºC on average. Nevertheless, cloudless skies are very common in the winter months, so you won't miss out on the warm and pleasant midday sun.
Spring
In spring, Madrid's parks, gardens and green spaces are bursting with flowers. During March and April you can find some rainy days, with an average temperature of 12ºC in April. As the month of May progresses, the weather becomes almost summery, with average temperatures reaching 21ºC (70ºF) in June, when the streets get livelier.
Summer
Summers tend to be dry and hot, with an average temperature of 25-28ºC in July and August. During summer, days are longer and the city really begins to come alive in the evening-night. In August, however, the whole scene looks much quieter, as a large number of people living in Madrid go away for holidays. In late August and in September, the temperatures drop significantly.