Print this page
Tapas in Madrid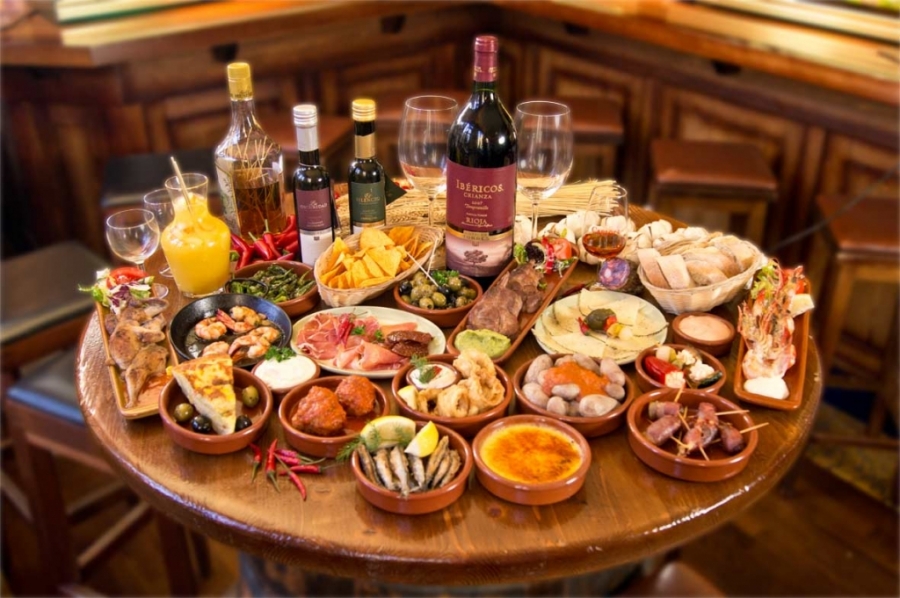 People knows that Taxi Drivers are who better know the city, so we make a survey within our taxi fleet in Madrid about the best "tapas-bar" in the city. These are the results:
Casa Gonzalez
One of the most glamorous bar in Madrid, known also for be frequented by famous people like Woody Allen, Casa Gonzales is located within "El Barrio de Las Letras", near Museo del Prado and not far from Atocha Station. Fine charcuterie, manchego cheese and a wide selection on Jamón Ibérico de Bellota can be tasted together with a refined selection of wines.
Calle León 12, +34 914 295 618, www.casagonzalez.es . Open every day, Mon-Thur 9.30am-midnight, Fri and Sat 9.30am-1am, Sun 11am-6pm
TriCiclo
This modern and minimalist restaurant-bar, also located in the literary quarter, near Museo del Prado, is run by young chefs Javier Goya, Javier Mayor and David Alfonso
Their menus include diverse ingredients like cod glands, pig ears, and most plates are available in small sizes ("tapa"), meaning you can taste a little of everything. Reservations for the white and woody dining room are mandatory.
Calle Santa María, 28, +34 910 244 798, www.eltriciclo.es. Open Mon-Sat 1.30pm-4pm, 8pm-12.30am
La Venecia
Not far from Puerta del Sol you will find "La Venecia", another "top-tapas" bar, famous for cured meats, fish and cheese selection. Don't miss its "mojama" (salt-cured tuna)and the selection of "finos" .
Calle de Echegaray 7, +34 914 297 313. Open daily 12.30pm-3.30pm, 7.30pm onwards.
La Casa del Abuelo
A traditional tavern founded in 1906 for the same family that actually runs the business.
Don't miss: Gambas al Ajillo (Mediterranean praws fried with fresh parsley and garlic).
Calle de la Victoria 12, +34 910 000 133, lacasadelabuelo.es. Open daily, Sun-Thur noon-midnight, Fri-Sat noon-1am
La Castela
Near Parque del Retiro you will find a tipical Madrid bar: La Castela: free tapa with each drink and basically local clients.
Don't miss: Rabo de toro (stew bull tail) and fresh seafood.
Calle Doctor Castelo 22, +34 915 740 015, www.restaurantelacastela.com. Open daily noon-4.30pm, then 7.30pm-12.30am, closed Sun eves